Wednesday, May 18, 2022, from 2:00 pm – 3:30 pm
Moderator: Dr. Jean-François Houle, Vice-President, Engineering Division, National Research Council (NRC) Canada
Abstract: This will be an exciting and informative panel discussion focusing on how the pressing need for PPE in Canada was met at the onset of the COVID-19 pandemic. Experts will discuss their experience and provide insight, walking through how they and their organizations were able to respond under immense pressure. Hosted by Jean-Francois Houle, National Research Council of Canada Vice President responsible for the Pandemic Response Challenge Program, the panel will elaborate on the challenges faced by Public Health Agency of Canada and Health Canada, the response provided by the NRC, and the innovations and lasting impacts covered by an Industrial Technology Advisor from the Industrial Research Assistance Program.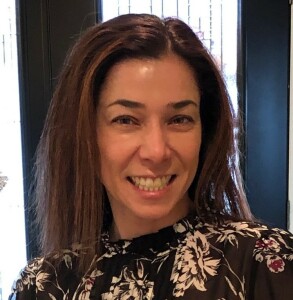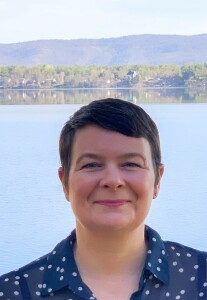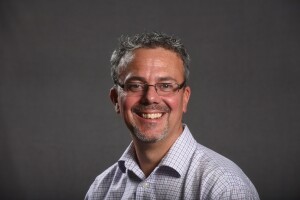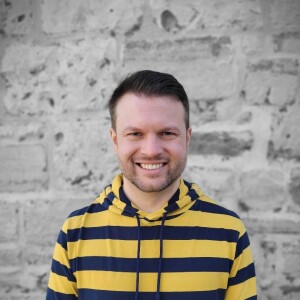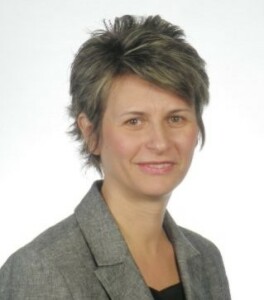 1. Amanda Jones, Manager, Post Market Surveillance, Health Canada (HC)
Amanda Jones has been at Health Canada since December 2003 and has worked as a pre-market medical device evaluator in the Musculoskeletal, Cardiovascular and General Restorative sections, as a post-market medical device evaluator in Marketed Health Product Directorate as well as within Investigational Testing Authorization & Special Access Program within the Medical Devices Directorate (MDD). During COVID-19, Amanda worked in the Director General's Office as a Science Advisor working on developing expertise in technical reviews of Class I and II devices, including PPE and reprocessing devices, reviewed under the IO in the context of COVID-19. Due to recent restructuring within MDD, Amanda's team has recently moved over to one of the sections within the Bureau of Investigational Testing Authorization, Special Access Program and Post-Market Surveillance doing much of the same activities in addition to some new post-market work related to COVID-19 devices.
     2. Stacey Mantha, A/Director General, National Emergency Strategic Stockpile, Public Health Agency of Canada (PHAC)
Stacey Mantha is the Acting Director General for the National Emergency Strategic Stockpile (NESS) at the Public Health Agency of Canada (PHAC). Since graduating from Queen's University with a Masters of Science in Microbiology and Immunology, Stacey has held various roles in the federal public service at Health Canada, Public Health Agency of Canada and Immigration, Refugees and Citizenship Canada.
Stacey re-joined the Public Health Agency of Canada in March 2020 to support the NESS COVID-19 response initiative to bulk procure and deploy medical equipment and supplies such as personal protective equipment to provincial and territorial healthcare sectors. This built off experience gained working on files related to food safety and security, regulation of laboratory facilities, establishing large information technology platforms, international health security initiatives and parliamentary affairs.
     3. Andy Oldershaw, Team Leader, Metrology Research Centre, NRC
Andy works for the National Research Council of Canada (NRC) – Metrology research Centre, (Canada's NMI), as the leader of the Measurement Systems Engagement Sector.  His sector focuses delivering coherent scientific advice to improve national decision-making for commerce, standards development, regulation, and trade agreements. Andy's background is in systems engineering and systems assurance. Andy is an enthusiastic proponent of systems thinking and risk based decision making. Skills put to use over the course of the pandemic, helping integrate PPE testing into the national quality infrastructure.    
     4. Tim Sipkens, Research Associate, Metrology Research Centre, NRC
Dr. Timothy Sipkens is a Research Associate in the Black Carbon Metrology team, joining the group in 2021. His interests span optical and physical diagnostics for aerosols, with a particular focus on data inversion and analysis. He received his PhD from the University of Waterloo in 2018, with a focus on an optical aerosol diagnostic, for which he was also awarded the Governor General's Gold Medal for highest ranking in a graduate program. He held a Killam postdoctoral fellowship at the University of British Columbia from 2018 to 2020, working to refine aerosol diagnostics, including novel approaches to assess particle morphology. During the pandemic, Tim's research pivoted towards assessing face masks, starting with an inventory of household materials while at the University of British Columbia before transitioning to standards development and providing technical expertise in terms of the measurement of filtration at National Research Council Canada.
     5. Maria Negulescu, Industrial Technology Advisor, Industrial Research Assistance Program (IRAP), NRC
Maria Negulescu is currently an Industrial Technology Advisor (ITA) with National Research Council – Industrial Research Assistance Program (NRC-IRAP). Within NRC-IRAP, Maria has led the Advanced Manufacturing Sector Team and is an active member of the advisory board of the NRC Automotive and Surface Transportation Research Centre.   Since covid started in spring 2020, Maria leads as a sector expert for PPE team within IRAP. In her current role, she directly assists Canadian small and medium-size enterprises through every aspect of their innovation process, from concept to product, providing technical and business advice as well as connecting SMEs to various government and funding agencies. Before joining IRAP, Maria was VP of Operations for one of the largest national independent consulting groups in Canada and held various management positions for small, medium, and large automotive companies overseeing new materials, processes, and manufacturing parts and components within the automotive industry.
Maria is registered with Professional Engineers of Ontario since 1998. She graduated from the Polytechnic Institute of Bucharest, Romania with a degree in Chemical Engineering. She has a Green Belt in Six Sigma and a mini-MBA from McGill University.  She has a keen interest in Advanced Manufacturing including Industry 4.0, Lean Manufacturing, Additive Manufacturing, Robotics, Vision Systems, Advanced Materials and Internet of Things.