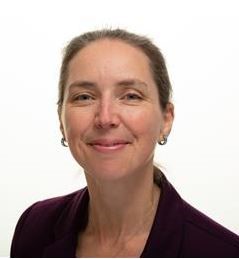 Georgette Macdonald
Director General, Metrology National Research Council Canada
https://www.linkedin.com/in/georgettemacdonald/
Twitter: @GeorgetteM
Biography: Georgette Macdonald is the Director General of the NRC Metrology Research Centre, Canada's National Metrology Institute. Georgette provides leadership and direction to the research and measurement services within NRC Metrology in support of NRC's strategic goals to promote the advancement of knowledge. She links ideas to implementation through collaborations with stakeholders across the innovation landscape. She is committed to fostering innovations that are enabled by high-precision measurement science and advancements in metrology. Her programs deliver coherent metrological advice, and improve and inform national decision making for commerce, standards development, regulation, and trade agreements. Her research centre's activities ensure the Canadian market has access to and confidence in competent measurement solutions and while supporting the international recognition of Canada's National Accreditation schemes and National Measurement System.
Georgette's technical background is in mass and related quantities. She started her career in metrology with GJS Mass Measurement and Fisher Scientific Canada, as a Laboratory Technologist, and then as the Laboratory Supervisor and Quality Manager. She holds an MBA from Queen's and a B.A.Sc. from uOttawa
Abstract: In my talk, I will not specifically address the benefits of diversity or the need for equity and inclusion. I will take for granted that it is understood that research organizations benefit from the diversity of thought and approaches that come from diverse community, with systems in place to encourage equity, inclusivity, and accessibility.
I will share some reflections on my personal experiences as a woman working in STEM. I'll follow-up with a presentation on the work that the NRC has been engaged in over the last number of years to better understand and improved the experiences of women in STEM that work in our organization. I will tie this work and its outcomes into the larger EDI strategy that NRC has developed. The implementation of this strategy will take actions to address the challenges of building an equitable, inclusive, and accessible work environment for all our employees and to attract a diverse pool of candidates to join our workforce.
I'll conclude with an invitation to connect, reflect, and build on our experiences by finding ways to learn from our missteps and sharing our successes.